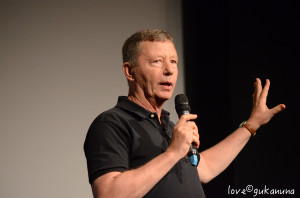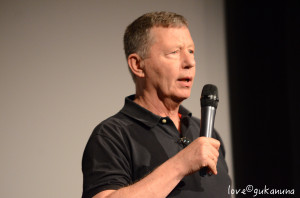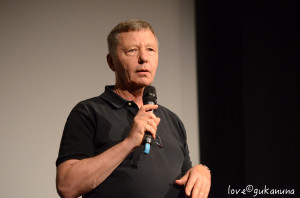 Keith Cunningham at the Filmfest München 2016 (photography by Jessica Hahner)

"Our seminar, The Heroine's Journey, evokes a sense of the mythic dimension that comes into movies and TV series.

The mythic dimension refers to the image and symbol making language of the unconscious – the deep resource where idea, image, and instinct are one. It is the first native tongue of every human being. This is ultimately where drama draws its power from.

The mythic dimension, we could say, comprises the messages that come to our awareness from our creative intuition, from the source of intuition. These messages, like dreams, bring us guidance. Drama translates these into the language of actions and consequences.

What is the feminine aspect of this, and how does it come into play in women and men? The Mother is the first experience of every human being. Before and after we are born, the Mother is the environment, what wraps around us: the Universe! As the Universe, and that which nourishes us, the Mother is the archetypal pattern of belonging. Belonging is the inverse of possession and exploitation. Belonging is the affirmation of relationship. And that is the essence of the Heroine's Journey.

Our seminar charts the Heroine's Journey path that characters, women and men, in successful dramatic films, take to recover and affirm a balance between individuality and belonging. These characters access warrior energy when needed, and they build the nurturing power in themselves and in their worlds. These are characters who make a positive difference.

Join us at Scriptmakers, and find out how the Heroine's Journey may bring a special life and focus to your own stories.
Berlin, July 8-10.

Be there for the Heroine's Journey.

Register for our Newsletter and/or for the workshop here.