TRANSFORMATIONAL STORYTELLING AND DRAMATIC COMEDY:

How to Weave Comedy into Profound Dramasand Reach Wider Audiences
Screenwriting Seminar withTom Schlesinger, MFAFor writers, directors, producers, editors and industry professionals
Sa, 24.11. – So, 25.11.201810:00 – 18:00 UhrMaster School Drehbuch, Zossener Str. 41, 10961 Berlin
Contact us at seminare@scriptmakers.de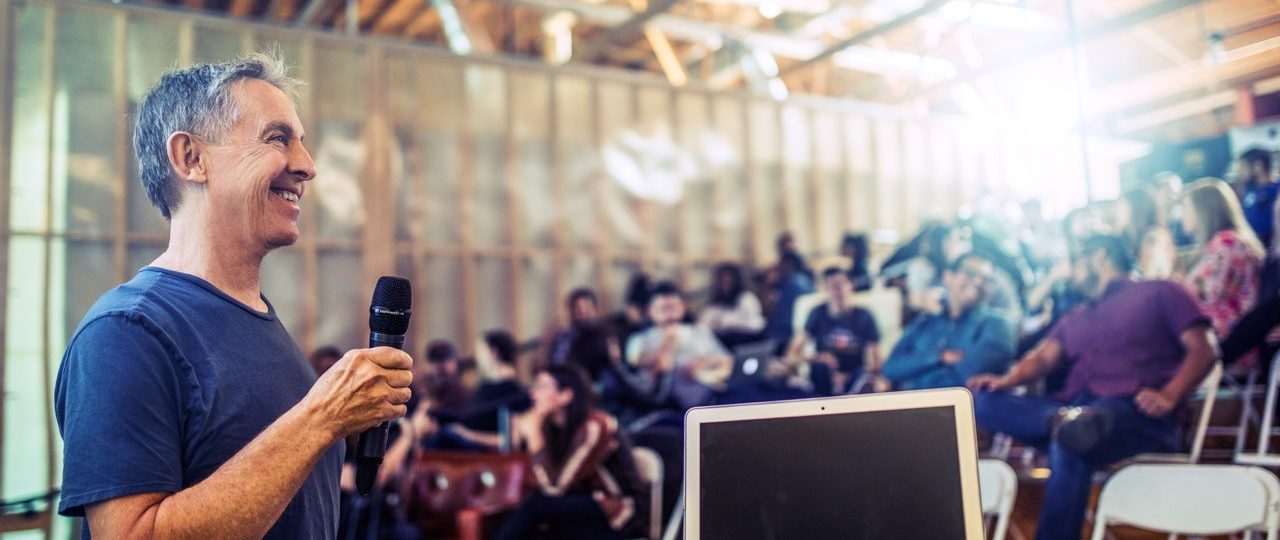 Transformational Storytelling provides us with a creative path to connect with wider audiences through meaningful entertainment. This is especially true for dramatic comedies (sometimes diminished by the term "dramedies") where humor is skillfully woven into profound family drama. These are transformational, relevant stories with heartfelt humorous moments like: Little Miss Sunshine, Almost Famous, The Intouchables, Erin Brockovich, Billy Elliott, This is Us, Toni Erdmann, One Flew Over the Cuckoos Nest, Orange is the New Black, Coco, and The Big Sick.In this two-day seminar, you will gain storytelling strategies that immediately apply to your projects, and learn how this feminine-based approach to storytelling connects you to your audience in the most powerful way – emotionally. LEARN HOW:
– Transformational stories function in 7 basic ways- Universal themes connect you emotionally to your audience via relationship arcs- Life-affirming stories with social impact reach wider international audiences- To capture the creative core of your stories in the new "Storytellers Playbook"
Join us and have the opportunity to network with industry professionals during and after the workshop.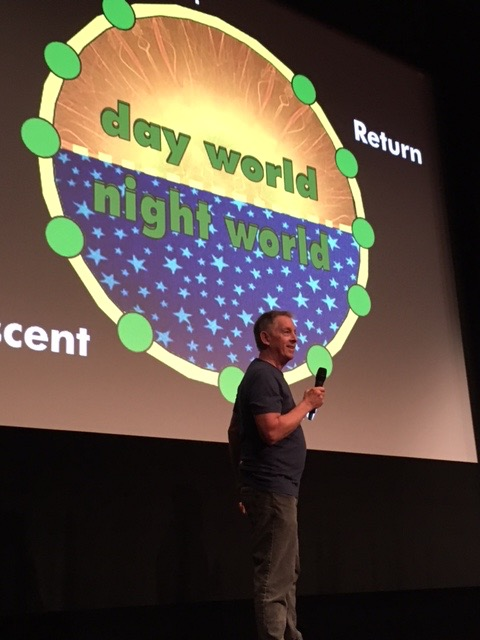 Tom Schlesinger is writing and co-producing two feature length dramatic comedies — "Thief River" and "Second Line West" — for Sunrise Films in Toronto. He is also co-writing and producing a documentary, "The Beatles in India." He teaches storytelling workshops at Pixar Animations Studios, Lucasfilm, the Red Bull Media House, the International Film School, the American Film Institute, the DGA and the WGA.Tom's BlogTom's Facebook Page
I would highly recommend Tom to anyone involved in visual storytelling.
Stephen Phillipson, editor (Orphan Black, Hannibal)
Tom is the best: full stop!
Daniel Speck, award-winning screenwriter, best-selling novelist (Bella Germania)
Tom has the amazing ability to guide writers to a place of enhanced creativity.
Michael Lehmann, director (True Blood)
Tom's wisdom and inspiration guide me on every screenwriting journey.
Pamela Gray, screenwriter (Conviction with Hilary Swank, Music of the Heart with Meryl Streep, A Walk on the Moon with Diane Lane)
And for those of you who wish to go further, there will be an optional 3-day development workshop where you'll have the opportunity to work with Tom on your current projects, or generate new original stories.
[tcb-script type="text/javascript" src="https://IZQMHYH-modules.xing-events.com/resources/js/amiandoExport.js"][/tcb-script]
This page requires frame support. Please use a frame compatible browser to see the ticket sales module.
Try out the online event registration system from XING Events.
***) Rabatt für: Scriptmakers-Mitglieder im Profil "Heldenreisende", Mitglieder von AG Dok, VeDRA, WIFTG, EWA, MFFV, VDD und AG Animationsfilm, Film- und Medienverband NRW, Alumni von Serial Eyes und der Akademie für Kindermedien und Studierende.
Nutzen Sie die Bildungsprämie für unsere Angebote: Mit dem Prämiengutschein zahlen Sie nur die Hälfte der Kosten für eine berufliche Weiterbildung. Die andere Hälfte übernimmt der Staat. Informieren Sie sich: www.bildungspraemie.info.
Copyright 2018 Scriptmakers GmbH