Introduction to the US TV Landscape
A 2-day seminar with 'Showrunners' director Des Doyle
Sa, 19.01. – So, 20.01.2019
10 a.m. – 5 p.m.
Berlin
"Des provided the seminar for producers in Northern Ireland earlier in 2018. The seminar was extremely useful as well as being presented in a highly engaging manner. All of the producers found the seminar of great value. I can recommend Des happily and without hesitation."
*****Ursula Devine, Northern Ireland Screen*****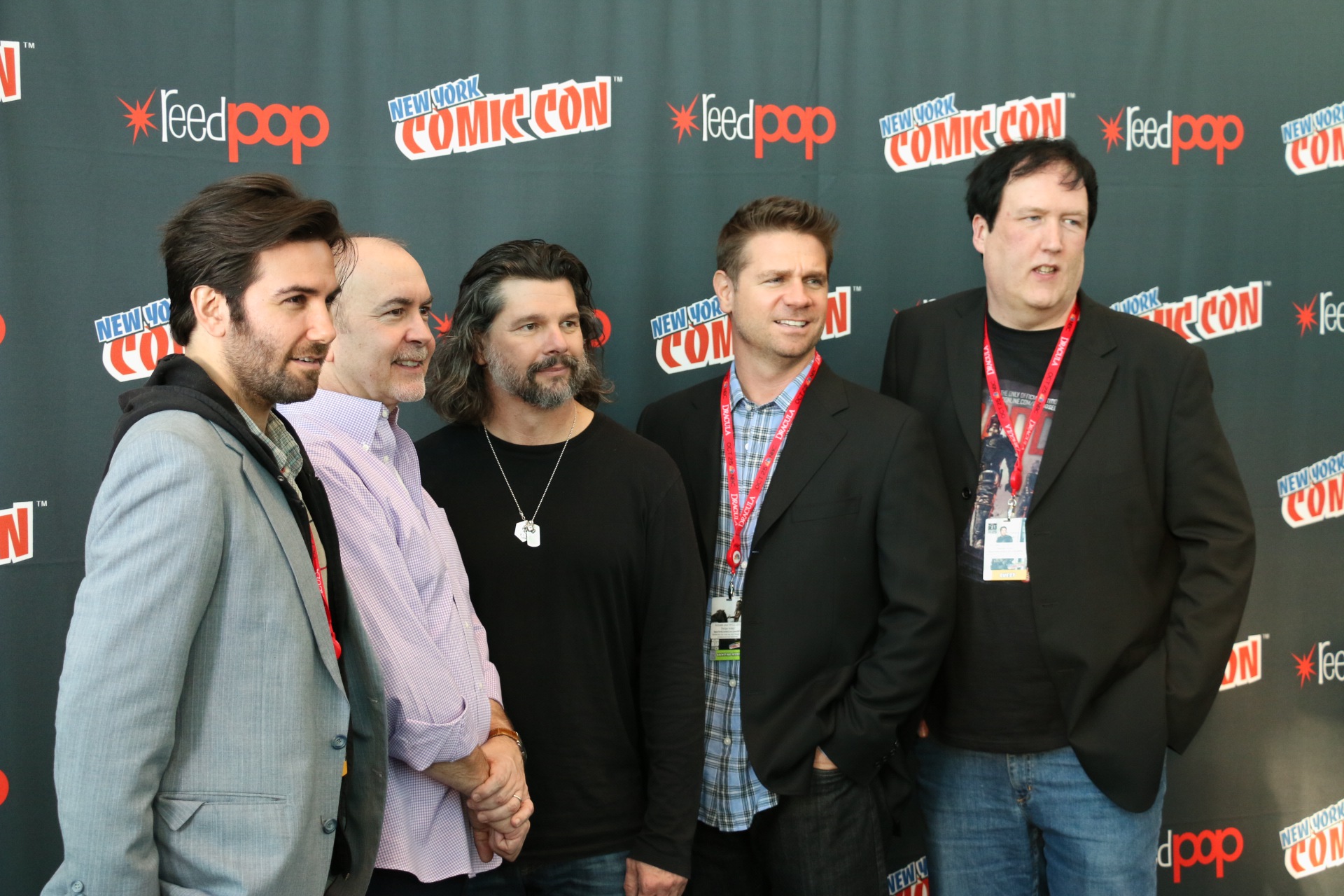 Des with Showrunners Ronald D.Moore, Terence Winter and Greg Plageman at NYCC
This seminar will focus on:
Detailed breakdown of all the major US Networks – how they tier out (broadcast, cable, premium cable etc) what they are currently programming and what their brands/audiences are

Detailed study of Pilot Season 2018 – what was ordered, what sold and why that was? What talent/s were involved and where does this take the Nets programming in the future

Discussion on Peak TV and Streaming services (Netflix, Hulu, Amazon) and their impact on U.S. programming and opportunities they present

check

Network – Studio – Writer relationship, Pod deals and Shingles, Studio restrictions/obligations

check

Breakdown of the Writers Year – Pilot, Staffing, Development, Buying and where are the windows for writers.

check

Participant Profile: Producers and writers who wish to deepen their current understanding of the US Television Landscape.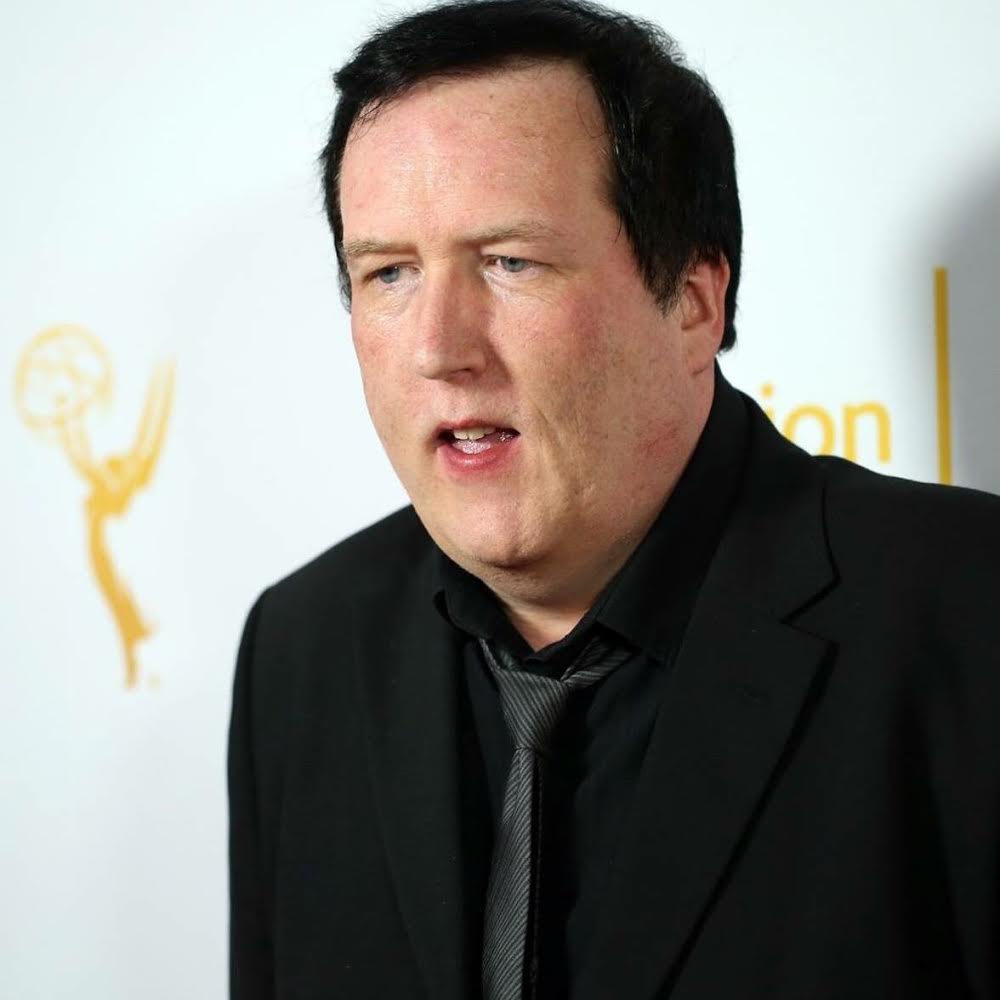 Des Doyle is a Dublin Institute Of Technology graduate who spent 15 years working in the Camera Dept in the Irish Film Industry before moving to directing. He is the writer/director of the critically acclaimed feature documentary "Showrunners: The Art of Running A TV Show", featuring JJ Abrams (Alias, Lost, Fringe), Hart Hanson (Bones), Robert and Michelle King (The Good Wife), Ronald D. Moore (Outlander, Battlestar Galactica), Bill Prady (The Big Bang Theory) and Joss Whedon (Buffy The Vampire Slayer, Firefly) among others. The documentary also led to the accompanying book Showrunners, written by Tara Bennett and published by Titan Books. He is currently working on a new media based feature documentary as well as providing consultancy services to Producers & Writers with projects targeting the US market. He has also lectured on Showrunning, US TV Production and Future Of Content at USC Los Angeles, Rowan University Philadelphia and IADT Dublin.
Register online
[tcb-script type="text/javascript" src="https://WBYNJXZ-modules.xing-events.com/resources/js/amiandoExport.js"][/tcb-script]
This page requires frame support. Please use a frame compatible browser to see the ticket sales module.
Disclaimer / cancelation
The organizer reserves the right to cancel the seminar at short notice without giving a reason. In this case, the participation fees will be fully refunded. There is no entitlement to reimbursement of travel, accommodation and other expenses incurred in connection with the event.Already registered participants who would like to cancel their registration, please contact the organizer. The following cancellation fees are incurred:- Up to 30 days before the start: 25% of the gross seminar fees- Up to 8 days before the start: 50% of the gross seminar fees- From 7 days before start: 100% of the gross seminar fees
***) Rabatt für: Scriptmakers-Mitglieder im Profil "Heldenreise", Mitglieder von AG Dok, VeDRA, WIFTG, EWA, MFFV, VDD und AG Animationsfilm, Film- und Medienverband NRW, Alumni von Serial Eyes und der Akademie für Kindermedien sowie Studierende.
Nutzen Sie die Bildungsprämie für unsere Angebote: Mit dem Prämiengutschein zahlen Sie nur die Hälfte der Kosten für eine berufliche Weiterbildung. Die andere Hälfte übernimmt der Staat. Informieren Sie sich: www.bildungspraemie.info.
Copyright 2018 Scriptmakers GmbH – Datenschutzerklärung